Get your tickets for our show ALCHEMY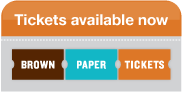 Circus Waldissima is a youth circus inspired by Waldorf Education. We bring young people from ages 9-18 together and teach them circus arts. We perform several times a year and in March put on our annual shows under the big top on the campus of Summerfield Waldorf School & Farm. Over 200 beginning students perform on Saturday afternoon and our advanced students and instructors highlight the Cabaret in performances that rival any professional circus. Check the website in late February for tickets since most shows sell out early.
We offer classes after school September – March for youth and for adults upon request. In June there are summer camps for young people from 6 – 18 years of age including Flying Trapeze for children and adults.